Free forum from ForumCo.Com - Instant setup, get started right away and you will be up and running in minutes!
Click right here to signup for a free forum!
Discussion forums have many names, message boards, bulletin boards, wwwboards, bbs, etc. You can get the best free forum hosting for your site right here!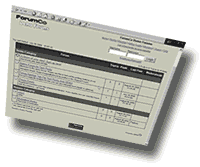 No banners on your free forum for first month!
Bulletin Board hosted on our servers.
No cgi / perl or html knowledge required.
Signup takes less than 20 seconds!
Most sites accepted (see terms and conditions)
New! ColourMod makes it easy to customize your forum colors. Click the FFFFFF below for a demo (JavaScript required).


Multiple Categories and forums.
No scripts to install. (We do all the work).
Highly Customisable!
Make your website sticky
Over 40 Color Templates
For a full list of features click here
Now includes Subdomain, RSS & XML Feeds, Syndication, Active Users, Archiving, 99.999% uptime guarantee and Spelling Check of posts!
(Spelling check requires a small free download).
Paid forums from $4.99!

Click here to signup now and get a 30 day trial!
Get repeat visitors, make your website sticky and drive traffic to your site with one of our message boards.
What it is in Simple Terms.

A place your website visitors can discuss things.
Your free forum is hosted by us so you don't have any complicated scripting to do.
You don't even need a website!
Professional Looking, most discussion forums are very simple and don't have the features we give you.
To see exactly what you get, check out the demo or signup and test it for yourself!
What are you waiting for? Sign up now and get a Free Trial!